Appointments System
To make sure people can get access to care safely and quickly, we aim to deliver a range of different ways of having an appointment to provide you with more choice and more convenience. These include phone consultations, online consultations or video consultations.
Face-to-face appointments are still available if you need them, however we will be prioritising urgent appointments over the coming weeks to ensure access to care is the best it can be.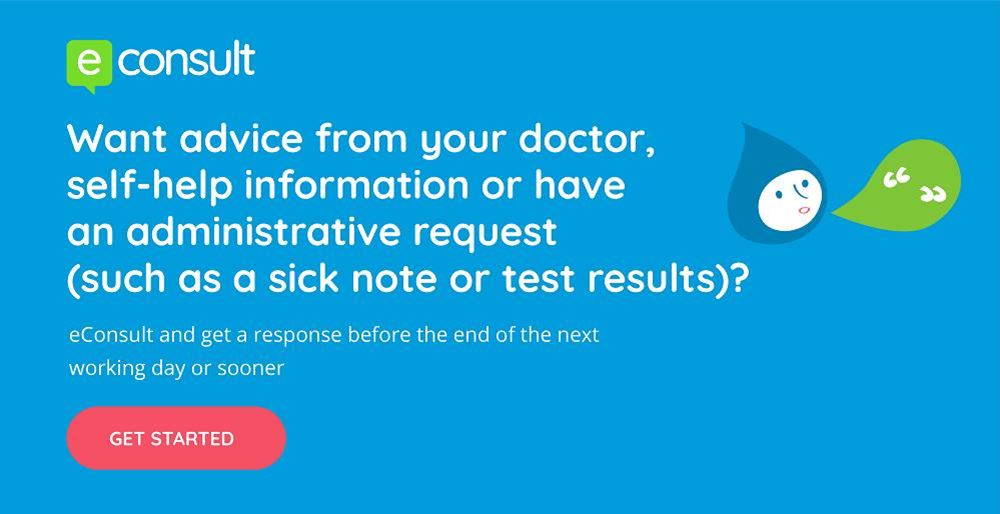 Home Visits
Visits are requested by telephoning your usual surgery. If possible please try to telephone reception before 11am if you require a home visit.
A doctor or nurse may phone you back as it may be that your problem can be dealt with by telephone advice, or that it would be more appropriate to send a nurse, or indeed arrange a hospital attendance. You may also be offered a visit by a GP based outside our practice who will have access to your records if you consent to this option.
House visits are only available for patients who are housebound because of illness or disability.
Please remember that several patients can be seen in the practice in the time that it takes to make one home visit. There are also better facilities for examining and treating patients at the surgery.
Childhood Immunisation Clinic
Child Immunisation Clinics are held with our nurse and can be at either Waverley Road or Salisbury Road surgery.
Please speak with our reception team to book an appointment when your child receives an invitation letter to attend.
Diphtheria/Tetanus/Pertussis/Polio
Pneumococcal Conjugate (protects against meningitis, septicaemia, pneumonia and ear infections)
Measles/Mumps/Rubella
Rotavirus (protects against gastroenteritis) and is an oral vaccine
HIB (protects against one of the commonest forms of meningitis)
Because of immunisation, diseases such as diphtheria, tetanus and polio are rare but if caught they can be crippling or even fatal. Risks from vaccination have been exaggerated and are very small, but if you have concerns please discuss with your doctor.
Extended Practice Opening Hours
During the Coronavirus outbreak all our extended hours have been closed until further notice. We are sorry for any inconvenience this may cause.
We also offer extended hours appointments outside of normal opening hours. These appointments are available for patients to book in advance. We also offer some appointments during these sessions with one of our practice nurses. We have appointments available after 18:30 on Mondays and Tuesdays and from 07:30 on Wednesday and Thursday mornings. We also offer one Saturday morning surgery each month. If you have an appointment during extended hours, please press the bell so reception can let you in as the surgery doors may be locked at certain times.
All of our extended hours sessions are now provided at our Salisbury Road site
The practice is otherwise closed during these extended hours sessions, patients requiring urgent care outside normal opening hours should access this in the usual way by contacting 111 or 999 in an emergency.
Not Registered for Online Services?
Cancel an Appointment
It is important that you inform the reception staff if you are unable to attend your appointment, this will allow that appointment to be offered to another patient. If you fail to notify the Practice that you are unable to attend, you will be sent a letter informing you that you have defaulted from your appointment. Persistent defaulters maybe removed from the list.
You can also complete our appointment cancellation notification request form. This can only be used if your appointment has been arranged for more than 24 hours in advance. (excluding weekends and public holidays). You can also text to cancel your appointment.
Text Reminder Service
We have a texting service which allows you to receive confirmation and reminders about your appointments.
To have this service you will need to register by completing a consent form.
Please remember to update your contact details with us when you change address, telephone numbers and email address.